Currently, almost every information you need can be found on the internet. We have more people visiting websites for all kinds of information, thus the need for websites to not only have updated content but also be dynamic, accessible and be able to offer all visitors an opportunity to experience the content in several ways and on multiple devices.

Text to speech is an amazing, easy and inexpensive technology that makes it possible for websites, mobile apps, e-learning tools and digital books to have their own voice. With text to speech tool, you can convert your content into voice making the user experience fun and lively. Text to speech software is a tool that takes written text and converts it into speech.
Benefits of Using Text to Speech Tool
It is the beginning of a new semester and you're getting yourself acquainted with your classes, trying to figure out the amount of work you'll have to cover for the rest of the semester. It can be daunting especially after a long lazy summer holiday, however, gauging the workload you have is a good way to start off.
There's no bad feeling as when you all of a sudden find yourself trailing behind. You find yourself wondering how to get ahead of the curve as early as possible before the heavy reading assignments start weighing down on you. Don't you worry, we have a perfect tip that will get you going by lightening the reading load: use our text to speech tool.

Our text to speech is meant to not only benefit publishers and content owners, but also content consumers. Under content consumers, we have online learners, mobile application users, website visitors just to mention a few. As a content owner, our tool offers you an opportunity to respond to the varied needs and desires of every user with regards to how they interact with the content.
In as much as text to speech tool has benefits for all users, here are the specific groups that benefit more. First and foremost, for individuals with visual impairment, text to speech is an important tool for them. This tool allows people with visual impairment to take in all manner of content in comfort rather than strain. However, given the fact that reading process may cause strain to be of any use, even people with the visual capability to read can benefit from this tool.
Secondly, people with learning disabilities. If you happen to have a learning disability for instance dyslexia, you find it difficult to read large volumes of text, and with a text to speech tool, you have an easier option for experiencing the large volumes of text in an audio form. Additionally, people with literacy difficulties get frustrated trying to get information from the internet because most of it is in text form. With text to speech tool, these individuals have an option to hear the text, and therefore able to get important information in a more comfortable way.
Last but not least, we have people with different learning styles. There are three learning styles namely auditory, kinesthetic and visual learning styles. Most people learn best through a combination of these three styles and therefore text to speech tool ensures that auditory learners are covered.
What Can Text to Speech Tool Do?
Our MP3 editor for Free comes with an inbuilt text to speech tool which enables you to paste your texts and convert them into audio, after which the converted audio is added to the workplace of this software so you can listen to them.
How to convert text to speech
Step 1
Launch MP3 Editor for Free and select Text to speech from the popup window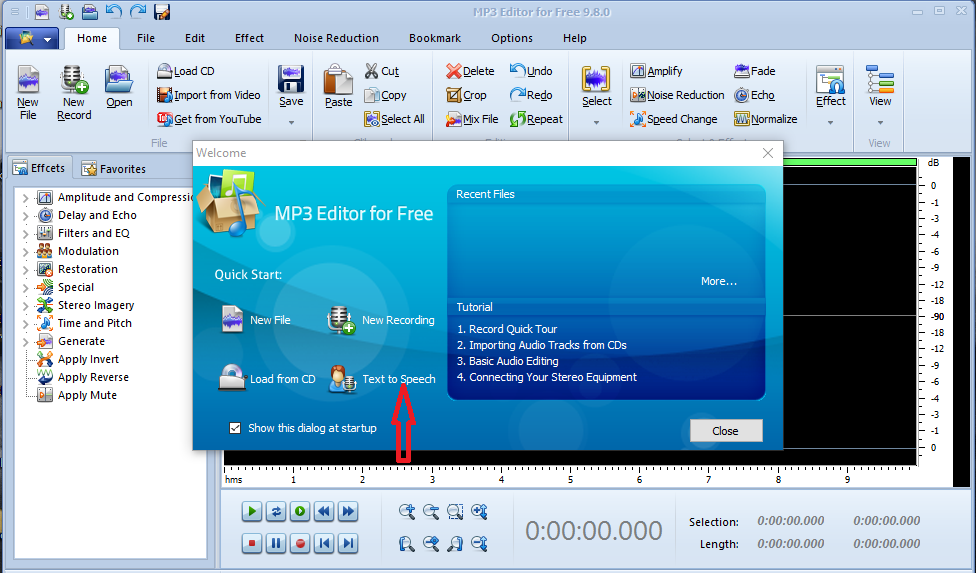 Alternatively, you can still access the Text to speech tool from MP3 Editor for Free menu bar by clicking on File, then click on Text to speech tool found in the drop-down.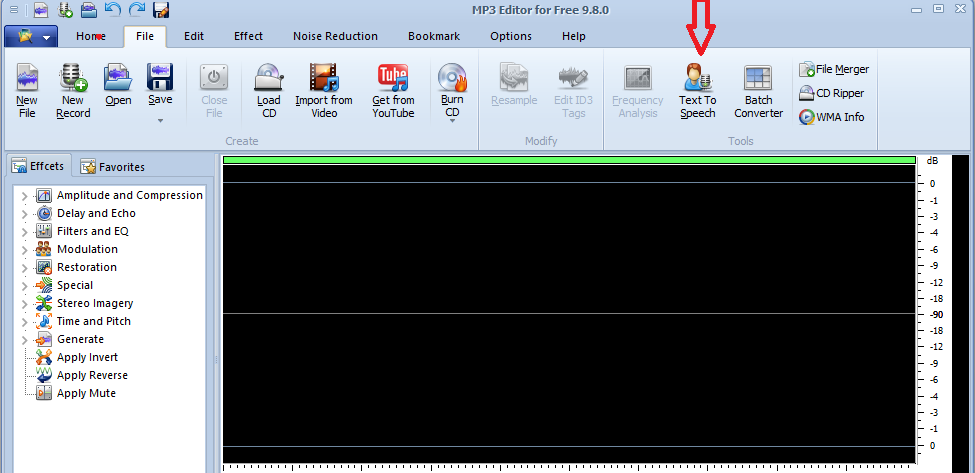 Step 2
Configure the rate at which you would want your text converted per second and the channel. For the rate, you're provided with a wide range to choose from and this can be accessed from the drop-down. Our text to speech default setting is at a rate of 44,100 Hz or 44.1 kHz and on stereo mode, meaning you will be able to hear your audio files from various directions, for instance, if you're using headphones then you should be able to hear sound from both sides. Once you have the rate and channel configured, click OK.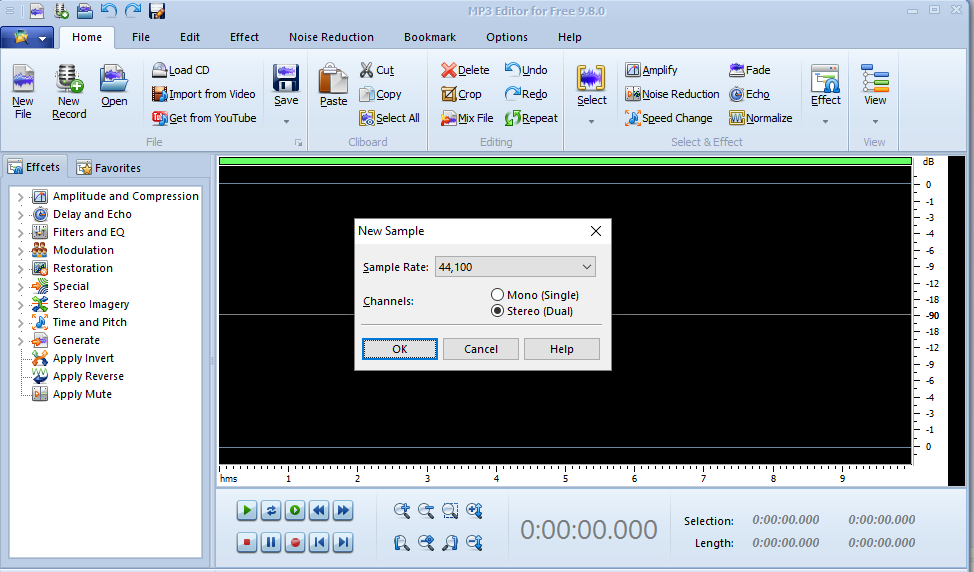 Step 3
Paste your text into the text box provided in the popup window. Select your preferred voice from the drop-down next to Voice or Speech Engine then click Synthesize Speech button.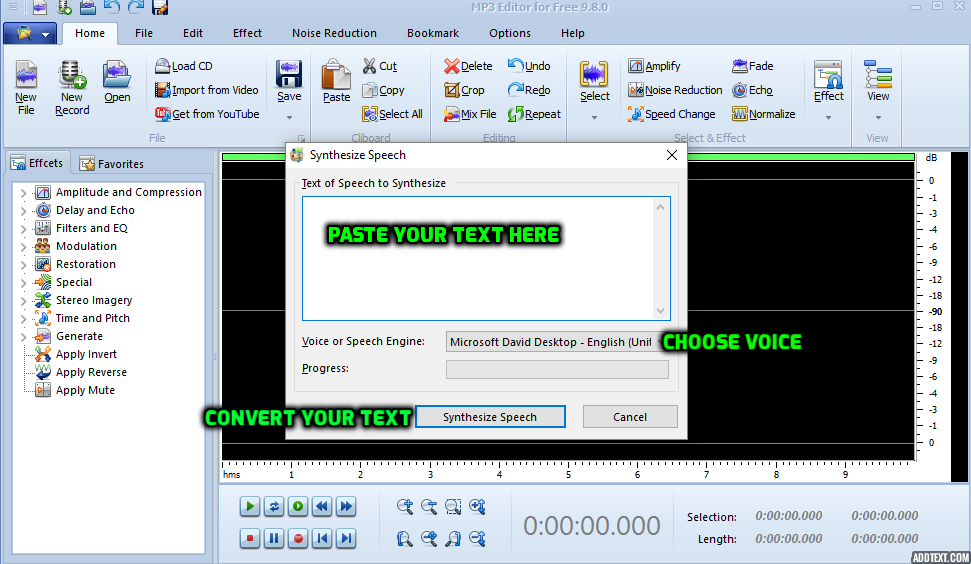 What Does Editor Say about MP3 Editor for Free
"I have been using this tool for the past 2 months now. I love how light it is, very easy to use and does not bloat itself like so many tools do nowadays. It does not nag you for a review nor does it seem to have ads. The voice reading is sensational. As an international student in the U. S, I use it mainly to improve my English language proficiency."  – Anton Safiulin (Brothersoft)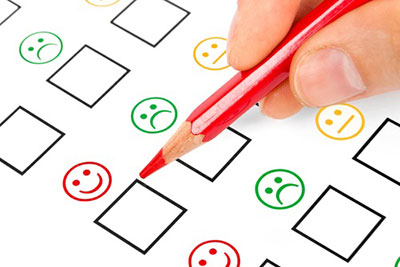 User Question
Question: I recently installed MP3 Editor for free and tried to use the Text to speech tool and when I tried to convert my text, I got this error; Invalid parameter (argument). What could be the problem?
Answer: This error indicates that you haven't installed the voice package. Ensure that you have the voice package installed and select one of them.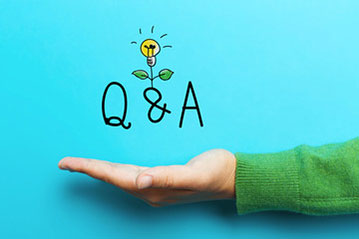 Advantages of Using Our Text to Speech Tool
For a very long time, you have been trudging through endless apps trying to find one that suits your needs. Unlike other text to speech tools in the market, our tool works smoothly, with zero cases of lagging, freezing or crashing. What's more, you get to enjoy a good user interface among other coy features.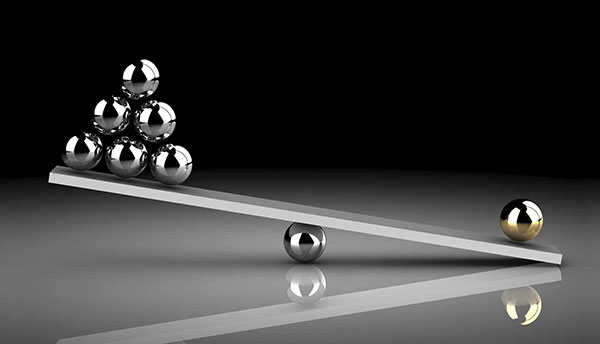 Conclusion
I hope that you have gotten a sense of what a text to speech tool is, what it does and how beneficial it is to both the content user and content owner. This is one technology for learning and developing listening skills that will revolutionize your life.